WHY CHOOSE UHV?
You won't break the bank
College can be affordable
You already may have heard that UHV is one of the most affordable public universities in Texas, but did you know that UHV also was named a Washington Monthly 2018 Best Bang for the Buck Southern College? And to help you manage the cost of your degree, UHV will assist you in getting the most financial aid possible, whether that is through scholarships, grants, loans and work-study programs. Visit UHV Scholarships for a complete list.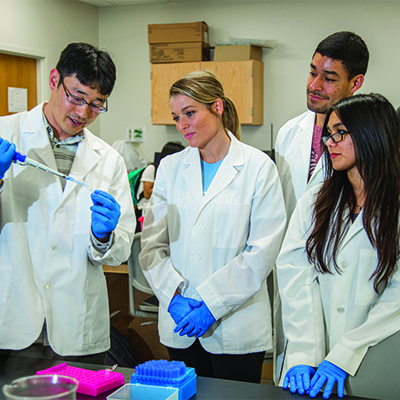 Personal attention
We're here for you
At UHV, you're a student, not a statistic. You will be part of small classes taught by a diverse group of professors ready to provide you with personal attention. Admissions & Student Recruitment staff members are here to help you get started with your application or financial aid. You and your parents will attend New Student Orientation after you are registered for classes to find out more about how you can be successful in college. Once you're here, you will find support and development through Student Success Coaches, the Honors Program and the Student Success Center.
Convenient location
Experience Victoria
Earn your degree while you enjoy living on a growing university campus. Victoria, Texas, is located 30 miles inland from the Gulf of Mexico. Victoria is known as the "Golden Crescent" and the "Crossroads" because of its location within a two-hour drive of Corpus Christi, Houston, San Antonio and Austin. Victoria is a great destination with warm summers and mild winters. Explore the city's rich history, arts and festival scene, nature, water recreation activities and more.
Enjoy all the fun Victoria has to offer.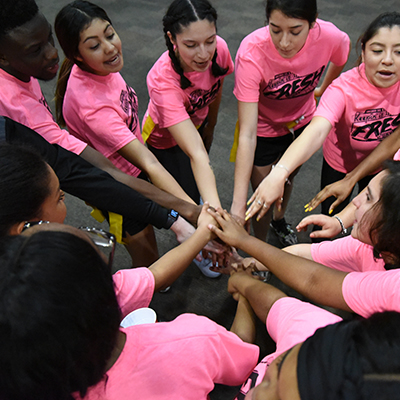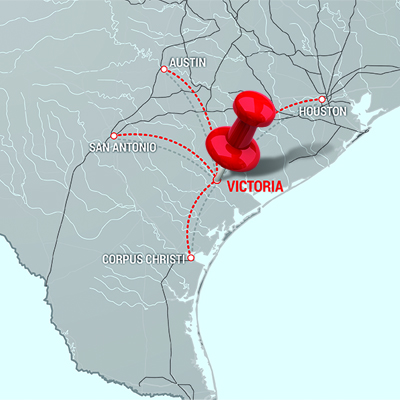 A once in a lifetime experience
Come hang out with us
Have fun at UHV's annual homecoming celebration, or make a difference in people's lives by participating in Alternative Spring Break. Join one of more than 40 established student organizations, or start your own. Cheer on UHV's baseball, softball and soccer teams against Red River Conference rivals, support the golf teams in the Association of Independent Institutions Conference or participate in intramural sports. Take advantage of your college experience, and don't miss out on all the fun UHV has to offer.
Welcome to Jaguar Village
Your home away from home
Make lifelong friends, form cherished memories and enjoy a supportive university environment in the new Smith Hall or at Jaguar Village, home to three of UHV's residence halls. Jaguar Hall, Jaguar Court and Jaguar Suites are just a short walk or UHV shuttle ride away from campus and are fully furnished with free cable and internet access. Jaguar Village also features computer centers, study lounges, social recreation lounges, pools and laundry facilities. Your favorite meals are served in Jaguar Hall Dining.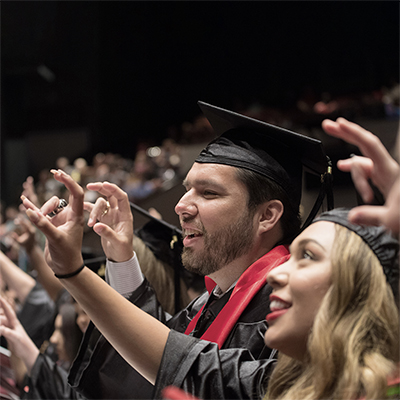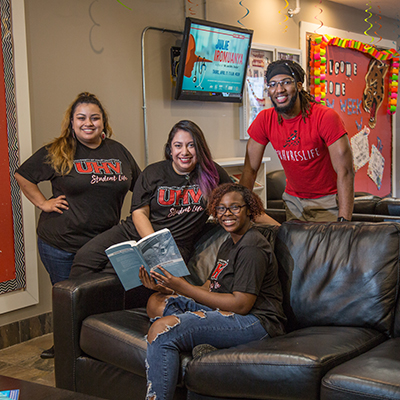 Recognition and Excellence
A quality higher education
When you attend UHV, you join a nationally recognized, accredited university that is part of the UH System. The School of Business Administration is accredited by AACSB International – The Association to Advance Collegiate Schools of Business, which accredits less than 5 percent of business schools worldwide. UHV also has been designated a Hispanic-Serving Institution. Check out our degree programs.
Short-term, Study Abroad, and Exchange Programs
Start networking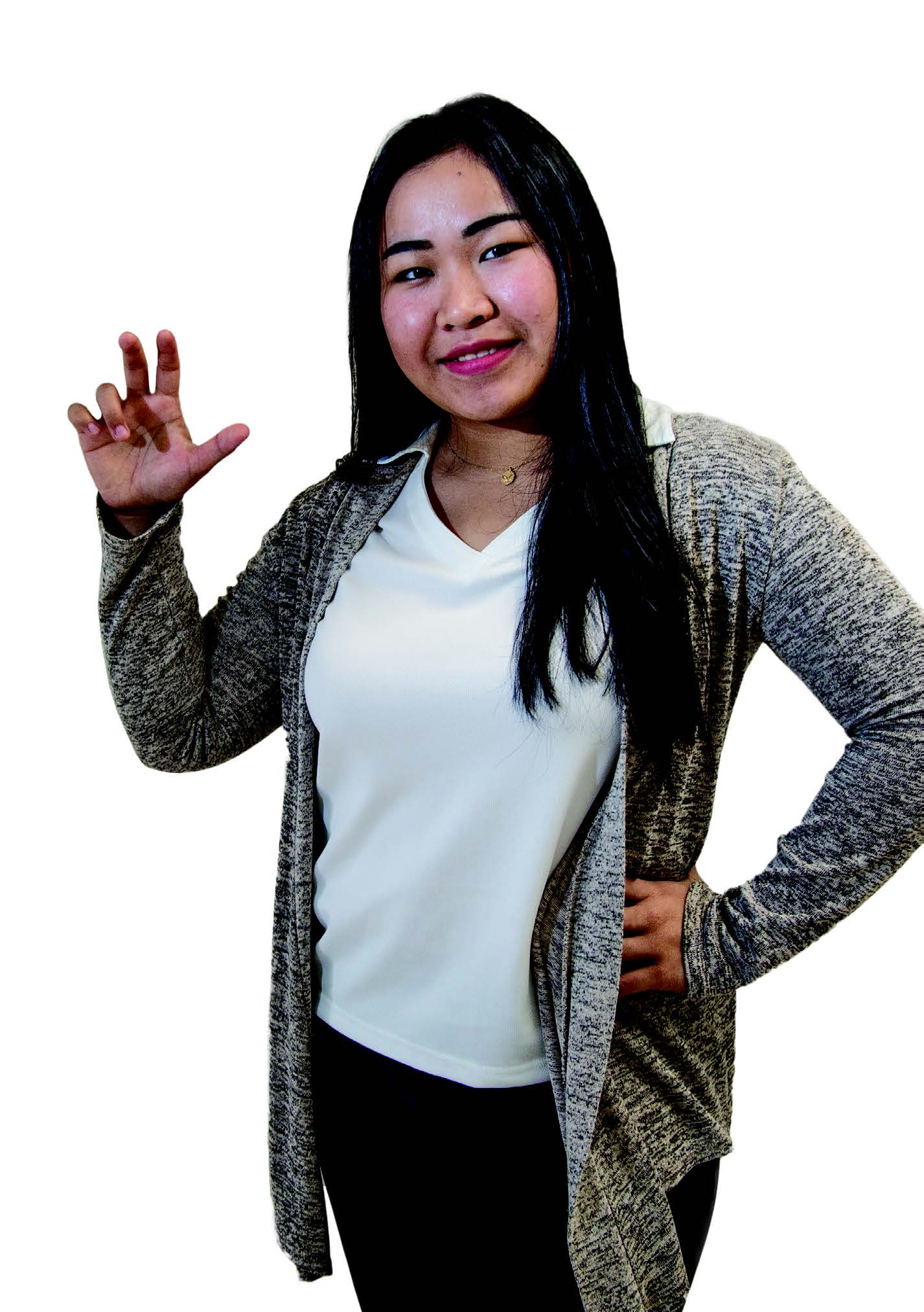 Students can study abroad or take part in short-term and exchange programs in more than 10 countries in East Asia and Europe through partner programs for zero or low tuition costs. International students will meet people from around the world and gain valuable knowledge and skills. Short-term programs prepare students both academically and socially for the future and are open to high school and college students from all countries. Summer programs range from one week to two months. UHV faculty and staff provide personal attention to help students prepare for a successful college experience.
English as a Second Language Online
Open doors of opportunity
International students must meet the English Proficiency Requirement in order to be admitted to an academic program at UHV. Students can meet this requirement through the English as a Second Language Online program. No matter what students' native languages are, they can complete ESL Online in the comfort of their homes for an affordable cost before coming to the U.S. The program consists of interactive modules that allow students to work with real teachers through webcams and videos. If students are unable to complete the modules in one semester, they can register for another semester.
Come Make Your Mark At UHV
Be a student at the University of Houston-Victoria, a regional public university that is part of the UH System. Located in Victoria, Texas, UHV is a growing university of more than 4,500 students with faculty and staff ready to help you succeed. The university opened a new student center and library in fall 2019 and a residence hall in fall 2020. The campus soon will be home to a new Science, Technology, Engineering & Mathematics Building. We offer the most popular degree programs and exciting student life activities. So come to UHV, and make your mark on campus and in the world. You'll feel great about being a college graduate, and we're here to help you get there.
Take part in internships
At UHV, you can receive practical knowledge by completing one or more paid or unpaid internships related to your academic major prior to graduation. Receive real-world experience before graduation and make your mark globally.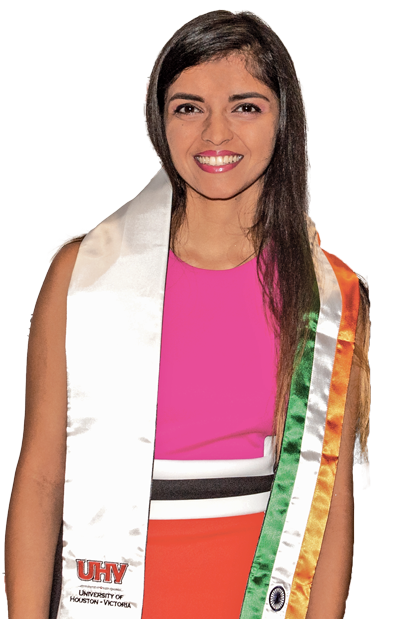 "I've made some amazing friends at UHV. Because I'm an international student and my family is so far away, my friends and the International Programs staff have become a second family for me at UHV."
Aarushi Kumar
B.S. Biology
Class of 2019
Why UHV?
Quick, easy admission
Accredited university with quality programs nationally ranked by organizations such as The Princeton Review
Excellent faculty delivering high-value education
Knowledgeable, dedicated staff to assist you from admissions to graduation and after.
Small class sizes
Outstanding preparation for your career
Affordable
Scholarships available to all international students
Safe campus environment
Exciting, attractive and entertaining community
Job opportunities on campus
UHV AT A GLANCE
4,501
Students
(fall 2019 enrollment)
138
International Students
from 35 countries
18:1
Student/Faculty
Ratio
UHV International Student
merit scholarships
valued between
$3,000

and

$10,000
available each academic year
OUR DEGREES
UHV offers the most popular degree programs for international students.
Here's what you can major in:
Undergraduate Programs
B.A./B.S. Mathematics*
B.A./B.S. Psychology
B.B.A. Accounting
B.B.A. Finance
B.B.A. General Business


Available Concentrations:

Economics
Healthcare Administration
Human Resources Management
International Business
Supply Chain Management
B.B.A. Management
B.B.A. Marketing
B.S. Biology*
B.S. Computer Information Systems
B.S. Computer Science - Digital Gaming & Simulation
B.S. Computer Science*
B.S. Criminal Justice
B.S. Health Studies
B.S. Kinesiology


Available Concentrations:

Exercise and Sports Science
Physical Education (K-12)
Pre-Allied Health
Sport Management

B.S. Political Science
*Secondary teacher certification also offered.
Graduate Programs
M.S. Biomedical Sciences
M.S. Computer Information Systems
M.S. Computer Science Bridge Program
M.S. Computer Science
M.A. Forensic Psychology
M.A. School Psychology
Fourth-Year Bridge Strategic Master of Business Administration
Strategic Master of Business Administration
Master of Accountancy
STEPS TO
BECOMING A

JAGUAR
Apply for admission, and submit transcripts, test scores and vaccinations records
Activate Office 365 student email and myUHV account
Make sure your To-Do List items are complete by logging in to MyUHV
Apply for scholarships*
Apply for U.S. visa, or release your SEVIS immigration record to UHV if you are a U.S. transfer student.
Register for classes with your Academic Advisor or Success Coach
Apply for housing
Sign up for New Student Orientation
Email your participation for International Student Mandatory Orientation
Complete the Transportation form if you need to be picked up from the airport
Make necessary housing payments and other deposit payments as an international student
Attend New Student Orientation**
Purchase or rent your textbooks
Move into your residence hall and attend Jaguar Journey
Make payment arrangements for tuition and fees, housing and meal plan
Start your first day of fall classes
*Non-Athletes: Deadline June 15 for fall semester; Nov. 15 for spring semester
**If you haven't already
Main Switchboard
(361) 570-4848
Toll Free
(877) 970-4848